control block for the SIL-SA module More...
#include <sil_sa_types.h>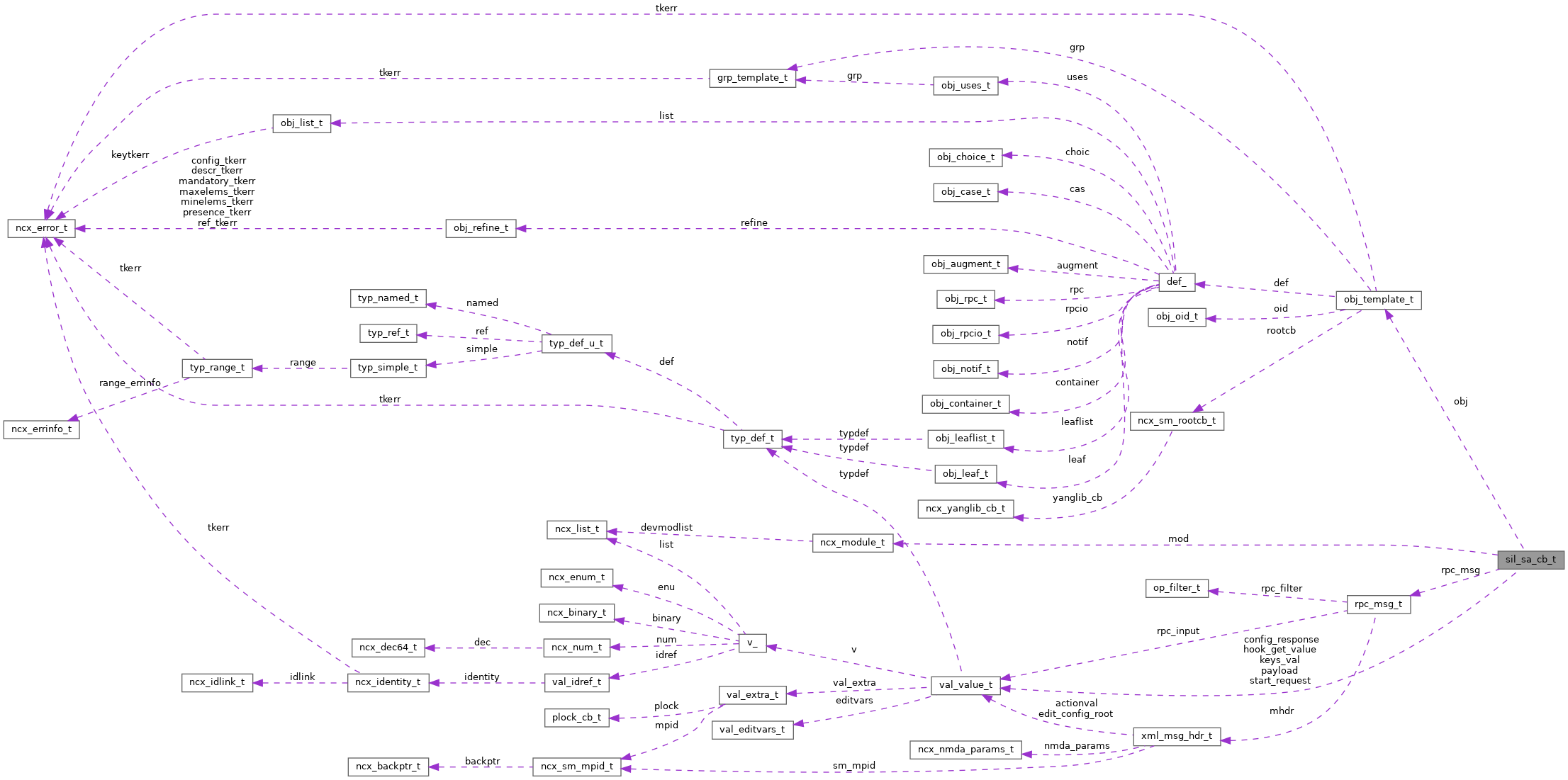 [legend]
◆ error_edit_index
saved by the sil_call_edit_phase code if an error occurs with a specific edit.
Edit index is the edit key leaf value that had an error
◆ init2_done
init2 phase has been done.
Could be deferred on the server
◆ is_hook_validate
Not the same as is_validate.
is_hook_validate if only TRUE if this is a Validate operation. is_validate is also TRUE when the transaction is happening during the validate phase.
---
The documentation for this struct was generated from the following file: