Now Available in YumaPro SDK: Call Home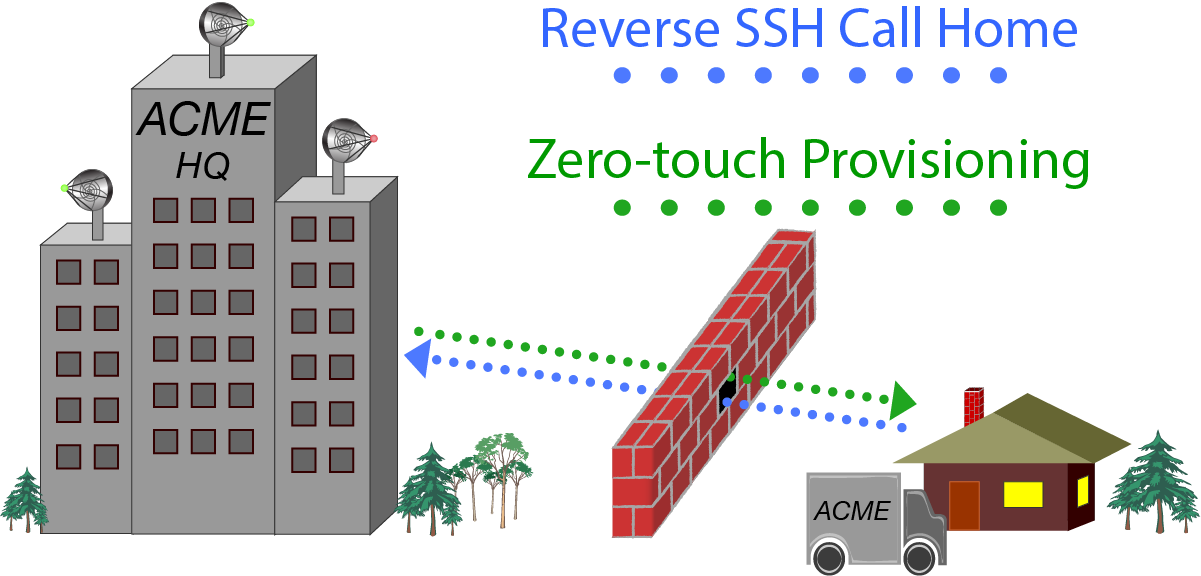 YumaPro SDK 17.10-B1 introduces two powerful new configuration automation features: Call Home and Configuration Templates
---
Call Home extends YumaPro SDK's automation capabilities
Enabling a network device to download its configuration automatically and avoid complex end-user interaction increases the end user's satisfaction and simultaneously reduces the service provider's operational costs.
The implementation of IETF standard Call Home (RFC 8071) in YumaPro SDK meets both of these goals. With Call Home, service providers can pre-configure a device to be automatically configured during the device's first boot time after delivery or planned maintenance times. This is accomplished by the device "calling home" to its pre-assigned configuration manager, which then initiates a client session to apply an appropriate configuration.The "home" configuration server is equipped with a set of predefined configurations.
When a Call Home session request is received, it determines which configuration to use based on information provided by the call. For more details on Call Home please see Section 2.14 of the netconfd-pro User Manual.
---
Config Templates included in YumaPro SDK v17.10-B1
YumaPro SDK continues to provide new features to reduce the time it takes for service providers and developers to configure YANG datastores.
The new Configuration Templates feature included in YumaPro 17.10-B1 allows some parts of the configuration datastore to be pre-configured, for example with site or vendor specific values. This allows the configuration to be simpler and more generic which allows devices to be configured more rapidly and more consistently.
For more details on Config Templates please review Section 2.13 of the netconfd-pro User Manual.
---